Speculative Projects are Heading North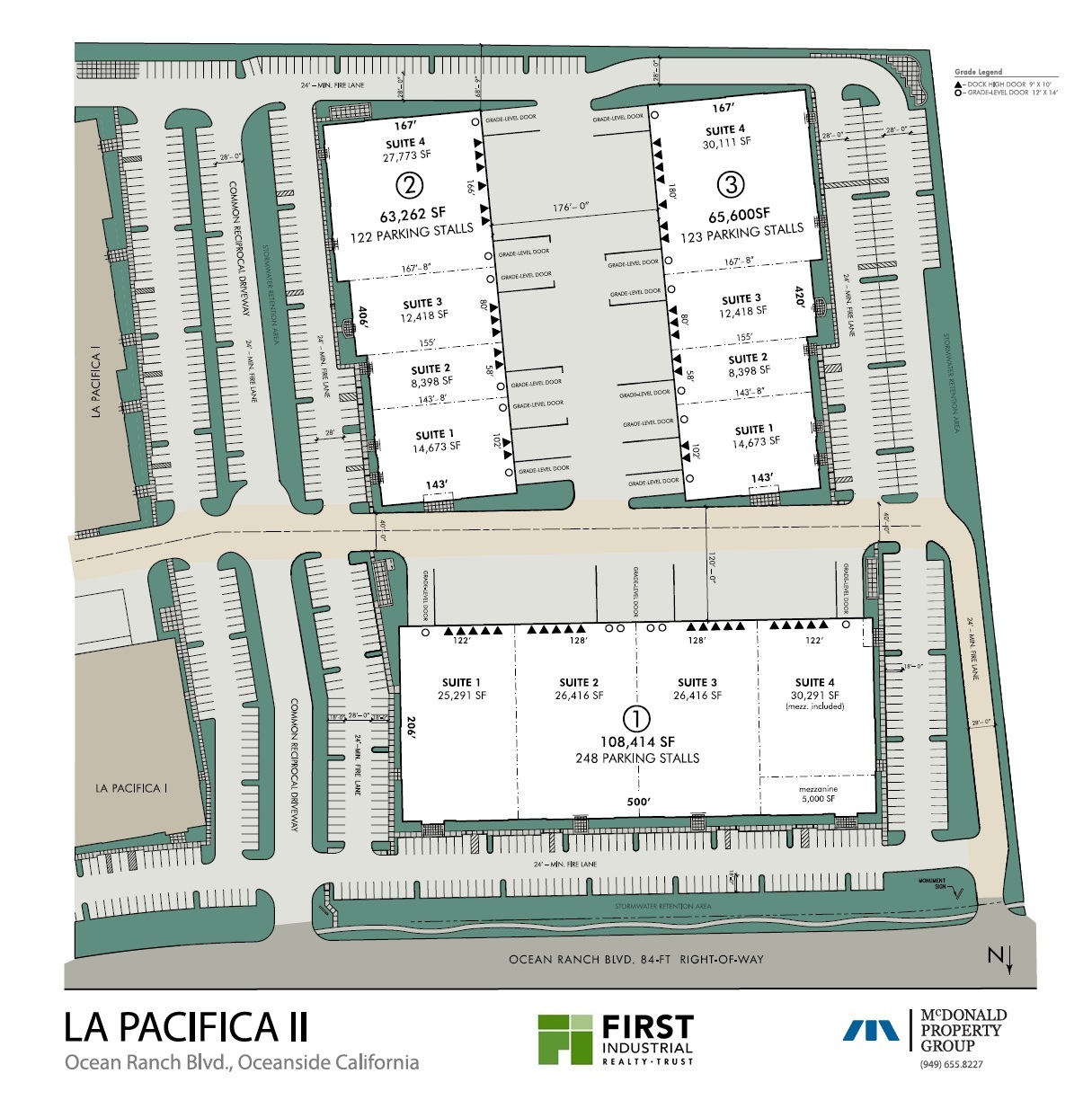 October 03, 2014
News

4

Minute Read
By Lou Hirsh
It's not the start of any expected boom, but three North County cities are now witnessing what has been a nearly nonexistent sight in the region for the past six years: speculative construction of industrial projects.
Suppressed production demand caused by the recession, limited land availability in the most sought-after locations, and a still-tough construction financing climate have made spec commercial building of any kind rare throughout San Diego County for the past half-decade.
But a slow thaw is in the works, witnessed by projects such as developer McDonald Property Group's recently announced $26 million, three-building industrial campus planned for a 15.8-acre site in Oceanside's Ocean Ranch business park.
Another speculative industrial project in Vista was announced earlier this year by development and investment firm SR Commercial, and Burke Development is expected to break ground by year's end on a spec industrial building in Carlsbad.
"It's mostly about limited supply and pent-up demand," said Bruce McDonald, founder and principal of Newport Beach-based McDonald Property Group, who in previous jobs has overseen more than 30 spec industrial projects in San Diego County during the past 15 years.
McDonald said several factors encouraged his company to enter into a development partnership with an entity owned by Chicago-based First Industrial Realty Trust, which acquired the Oceanside land for approximately $9.6 million. The real estate investment trust will take ownership of the 237,275-square foot La Pacifica II campus upon completion.
The developer noted that North County has registered positive net absorption — more space being occupied than vacated — for the past 12 consecutive quarters, as its industrial vacancy rate fell to 7.8 percent.
Drilling down further on the data, McDonald said he found that the vacancy rate for space in the 10,000 to 50,000-square-foot range — the category recently seeing the most leasing activity in North County — was even lower, at 4.7 percent.
While still below the peak of around 78 cents per square foot seen in 2006, he said North County industrial rents have recently been rising and are currently averaging round 65 cents per square foot, indicating there's still some room for growth.
Following the geography of North County industrial development, McDonald noted that Vista for the past several years benefited from available space filling up in Carlsbad. With Vista industrial space being built out and occupied, the improving economy is now sending companies farther north to find space.
"It's Oceanside's turn right now," said the developer, noting that his company's new project will be the first speculative industrial development in that city since 2008.
Landlords in Oceanside have seen their position steadily improve in the past few years as large tenants across several industries have set up or expanded operations, including Coca-Cola, Genentech, US Foods and FedEx.
McDonald said development is also being aided by a rising number of institutional investors, such as real estate investment trusts, that now view the San Diego County industrial market as a viable venue for their cash. For many years, those investors have focused on larger "gateway" markets like Los Angeles and the San Francisco Bay Area, but deal opportunities in those markets have dwindled as competition and pricing have risen.
Pre-leasing of space and build-to-suit development for specific tenants have been predominant in North County and elsewhere in San Diego County for the past several years. Experts said the spec trend is showing up in North County in part because central San Diego has run out of industrial land to build new projects, sending many types of industry northward to locate suitable facility space.
Observers said there are several factors that will keep local speculative building at a low to moderate pace for the foreseeable future, including lingering challenges for industrial development. Those include rising construction and land costs, more stringent statewide standards for buildings' energy efficiency, and squeamishness among most lenders to fund projects in which tenants aren't lined up in advance.
"It's still a challenge to make these projects pencil out," said CJ Stos, co-founder and principal at SR Commercial in Solana Beach.
SR Commercial has recently made several acquisitions of existing industrial buildings throughout San Diego County, and Stos said the company is bullish on prospects for those as well as a speculative development that the company announced earlier this year in Vista.
The company is in the process of finalizing entitlements for a 30,000-square-foot distribution center project, on a 1.43 acre parcel that SR Commercial acquired in March as part of a larger Vista portfolio. SR Commercial said the development will be Vista's first speculative industrial project in three years.
Much of the construction in Carlsbad in recent years was focused on research and development facilities, rather than industrial warehouse and manufacturing buildings, but that is slowly changing in the current climate as the general economy and industrial property fundamentals improve.
Bob Willingham, director in the Carlsbad office of brokerage company Cushman & Wakefield Inc., represented Burke Development of Costa Mesa in its acquisition last year of a five-acre parcel at Carlsbad Raceway Business Park.
He said the developer is expected within the next 60 days to break ground on a planned 80,000-square-foot building that will house one or two warehousing or other industrial-related tenants, and is confident about filling the spaces soon in the current climate.
Willingham said there hasn't been any major speculative industrial construction in Carlsbad since 2007 or 2008. The future of spec in that city and elsewhere, he said, will likely be decided by factors including continued rent growth, demand for specific locations and the financial backing that developers have for their projects before moving forward.
"Spec development is going to stay pretty limited," Willingham said. "It's still hard to get financing for spec and still tough to get those projects underwritten."