About Us
When you partner with high quality people, you get high quality results. That's McDonald Property Group's philosophy.
With Good People,
Good Projects Will Follow
To most people, real estate is all about the tangible element: brick and mortar, steel and dirt. But after spending decades in this business, we know that it's the people behind the project that truly matter. Consistent effort, competence, and character are paramount. This approach has enabled MPG and its partners to produce projects that we are proud to have developed, time and again.
Continuing a Tradition of
Excellence in Commercial Development
MPG's founder, Bruce McDonald, represents over four decades of industrial development experience in Southern California..
The beginning: Golden West
McDonald started his career in 1982 with Golden West Equity Properties, a family-owned company founded by Bruce's father, Lloyd McDonald, who developed over 10 million square feet of commercial property after a long career in general construction. Spearheaded by McDonald, Golden West sold the company to Pacific Gulf in a public REIT offering transaction in 1994.
Master Development Corporation
In 1995, McDonald co-founded Master Development Corporation, specializing in the development of industrial parks in key Southern California markets. As President of Master Development Corporation, McDonald led the development of over eight million square feet of industrial space by 2010, including major projects in Ontario, Rancho Cucamonga, Chino, Riverside, Corona, San Diego County and Huntington Beach. All developments were capitalized with institutional partner joint venture structures.
DEXUS
Master Development Corporation merged with DEXUS (ASX: DXS) in 2010, and over the next three years Bruce served as managing director and head of US Investments for DEXUS Property Group, overseeing all US REIT industrial operations. A2013 sale of the DEXUS US portfolio to Blackstone and Heitmann facilitated McDonald's return to developing industrial properties in Southern California.
McDonald Property Group (MPG)
McDonald Property Group commenced in 2015 and on behalf of institutional investors has completed over 6.5M SF of new development to date located in the Inland Empire and San Diego.
Carrying on the Legacy
All told, MPG is part of a third-generation legacy in development and construction dating back to the early 20th century, when Angus McDonald founded and presided over National Construction Company and completed many notable East Coast projects, including the landmarks such as Arlington Memorial Bridge in Arlington, VA and Atlanta City Hall.
We Focus on What Matters Most
There are many characteristics and competencies that contribute to successful development projects. At
McDonald Property Group, we emphasize excelling at the fundamentals. The key tenets that define our
organization include:
Integrity
Reliability
Budget control
Sound market knowledge
Longstanding broker relationships in each market
Attention to all design and construction details
A pragmatic approach to problem solving.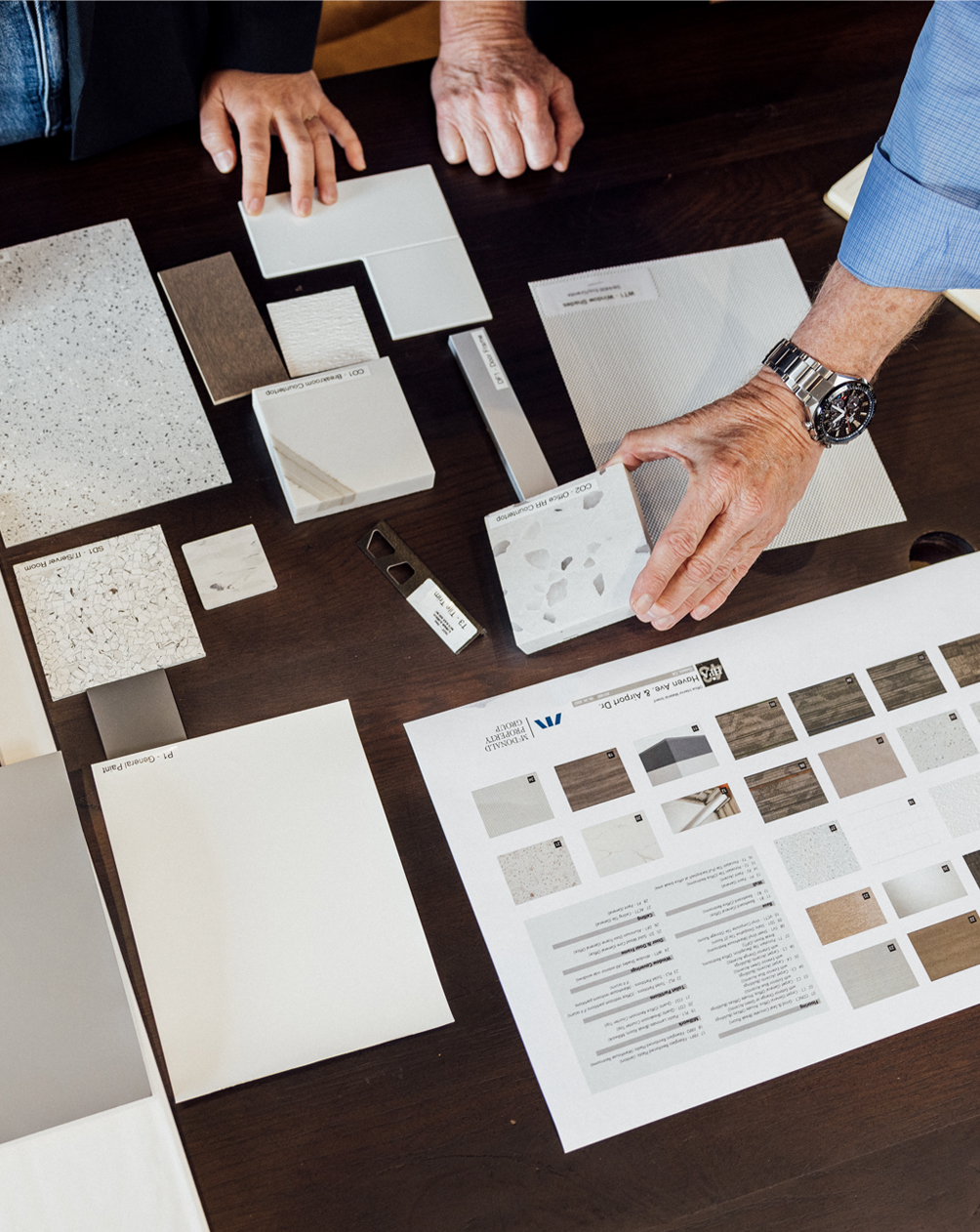 Hands-On Operations & Strong
Partnerships Produce the
Best Results
Delivering space on time, on budget and with unyielding quality standards requires an experienced developer that is actively involved at every step. McDonald Property Group is as hands-on as a developer can be, and we have learned over the years that this is the only way to operate.
McDonald Property Group is committed to forging relationships with like-minded people and emphasizing strong communications. This can make all the difference when addressing the challenges that inevitably arise during a development project. Experience, focus, and strong teamwork lead to consistently excellent results.
Meet the McDonald Property Group Leadership Team
Our company leaders come from a variety of backgrounds, but we're united by a passion for delivering consistently superior results for our development partners.