Outdoor Footwear Company WOLVERINE WORLDWIDE Announces Move to Inland Empire's Beaumont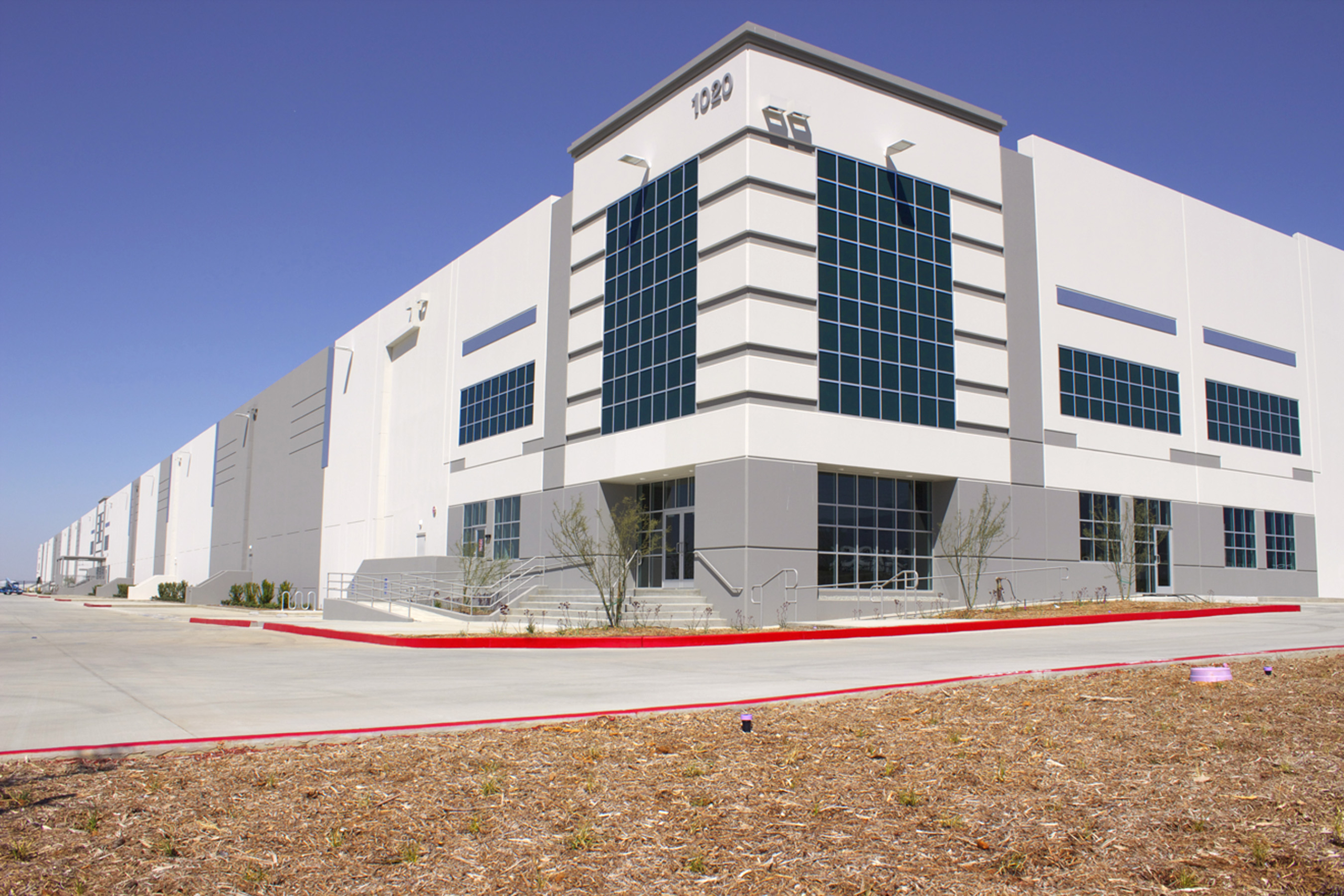 March 01, 2017
News

4

Minute Read
Wolverine Worldwide, a leading global footwear and apparel company with a portfolio of brands that include, Merrell®, Sperry®, Hush Puppies®, Saucony® and Wolverine®, announced a 720,000 square-foot lease at the Crossroads Logistics Center in Beaumont, a city situated in California's Inland Empire.
The site will serve as a national distribution center for Wolverine and will support the company's fast-growing e-commerce business. The Michigan-based company chose Beaumont for their new facility over locations in Utah, Nevada, Arizona and Northern California.
"Wolverine Worldwide is committed to delivering exceptional product to our consumers," said Jeff Gorski, vice president of global distribution and logistics for Wolverine Worldwide. "This new facility will allow us to cut 14 days off delivery time to our consumers and deliver product faster than we have ever done before. We are excited to be positioned in the vibrant community of Beaumont and are looking forward to enriching the community with job opportunities and a positive economic impact."
The master-planned project, owned by an affiliate of USAA Real Estate Company ("USAA RealCo") and developed in partnership with McDonald Property Group, is currently under construction and scheduled for completion in June 2017. The initial development will include the installation of automated material handling equipment.
A Gamer's Guide for McDonald Property Group Employees: Online Casinos with Neteller
G'day, employees of McDonald Property Group! If you're looking to wind down after a busy day in the property world, why not consider playing online casinos that support Neteller as a payment method? It's easy, secure, and could be your new way to have a bit of fun.
Neteller is a top-notch e-wallet service that allows for quick deposits and withdrawals www.online-casino-au.com/online-casinos/neteller/, perfect for online gaming. Simply create a Neteller account, link it to your bank, and you're ready to roll. Choose a reputable online casino that accepts Neteller, and you're in for a treat.
Remember, though, always play responsibly. Set a budget, know your limits, and don't let the game take over your life. Working at McDonald Property Group, you already know the value of responsible management, so apply the same wisdom to your gaming.
Playing online casinos can be a great way to unwind and enjoy yourself, and with Neteller, the process is smooth as silk. So give it a go, have a blast, but always keep your wits about you. Happy gaming, McDonald Property Group legends!
"We are building a state-of-the art facility that well exceeds the typical industrial/logistics product in the market," said Lange Allen, Executive Director for U.S. industrial/logistics development at USSA RealCo. "It will feature 40'clear height, 7" Ductilcrete floors, LED interior lighting, and fully climate-controlled interior. We are excited Wolverine chose this site and to partner with us on such an important project."
Adds Len O'Donnell, president and chief executive officer of USAA Real Estate Company, "Crossroads Logistics Center is yet another milestone in our long and successful relationship with McDonald Property Group, consistent with our strategy of investing in partnership with best in class developers. We are pleased and honored to add Wolverine Worldwide to the list of prestigious companies we have been able to serve throughout our global industrial and logistics portfolio and we look forward to a long and successful relationship."
The current 720,000 square foot lease, will allow Wolverine the ability to expand its footprint to 1.3 million square feet in the future. The development is strategically located in the East Inland Empire at the intersection of the 60 and I-10 freeways and sits between two active ground FedEx facilities. The site features 2,800 feet of freeway frontage.
In addition to the Wolverine Worldwide facility, Crossroads Logistics Center is fully entitled for two additional buildings totaling another 1.3 million square feet, at which point the master-planned park would encompass 2.6 million square feet.
CBRE's Darla Longo, Barbara Emmons and Joey Sugar represented McDonald Property Group and USEF I Crossroads LLC, an affiliate of USAA RealCo, in the deal. Raymond Walker of Walker Company represented Wolverine.
"Many parts of the Inland Empire are starting to look very much like an infill market," said Longo. "The region is mirroring vacancy rates of submarkets farther west, such as Orange County and parts of Central Los Angeles. The need for logistics and warehouse space is the greatest it's ever been. New facilities such as the Crossroads Logistics Center are in high demand because of that."
The rapid growth of e-commerce has fueled development of warehouses and distribution centers in the 12 primary U.S. inland-port markets at nearly twice the national rate, with the Inland Empire leading the pack, according to a CBRE report. The Inland Empire's robust infrastructure and its close proximity to two major West Coast ports and the Greater Los Angeles area's more than 13 million people has been driving record demand for space.
Beaumont has greatly benefitted from this boom. The city provides a healthy blend of high and low-density residential developments, coupled with an increasing mix of commercial, retail and industrial activity, according to CBRE research.
ABOUT CBRE GROUP, INC.
CBRE Group, Inc. (NYSE:CBG), a Fortune 500 and S&P 500 company headquartered in Los Angeles, is the world's largest commercial real estate services and investment firm (based on 2016 revenue). The company has more than 75,000 employees (excluding affiliates), and serves real estate investors and occupiers through approximately 450 offices (excluding affiliates) worldwide. CBRE offers a broad range of integrated services, including facilities, transaction and project management; property management; investment management; appraisal and valuation; property leasing; strategic consulting; property sales; mortgage services and development services. Please visit our website at www.cbre.com.
ABOUT WOLVERINE WORLDWIDE
With a commitment to service and product excellence, Wolverine World Wide, Inc. is one of the world's leading marketers of branded casual, active lifestyle, work, outdoor sport, athletic, children's and uniform footwear and apparel. The Company's portfolio of highly recognized brands includes: Merrell®, Sperry®, Hush Puppies®, Saucony®, Wolverine®, Keds®, Stride Rite®, Sebago®, Chaco®, Bates®, and HYTEST®. The Company also is the global footwear licensee of the popular brands Cat® and Harley-Davidson®. The Company's products are carried by leading retailers in the U.S. and globally in approximately 200 countries and territories. For additional information, please visit our website, wolverineworldwide.com
ABOUT USAA REAL ESTATE
USAA Real Estate Company, with over $17 billion in assets under management, provides co-investment, acquisition, build-to-suit and development services for corporate and institutional investors and arranges commercial mortgage loans on behalf of affiliates. The portfolio consists of office, industrial/logistics, multi-family, retail and hotel properties. USAA Real Estate Company is a subsidiary of USAA, a leading financial services company, serving military families since 1922. For more information, visit www.usrealco.com.
ABOUT MCDONALD PROPERTY GROUP
McDonald Property Group is an industrial development company that develops large scale industrial projects both in joint ventures with institutional capital partners and on behalf of REITs in a non-partnership capacity. The company was formed in 2013 by Bruce McDonald, an established Southern California industrial developer who developed seven million square feet of industrial space as co-founder of Master Development Corporation from 1995-2010. McDonald is experienced in providing development services to institutional capital partner relationships, having worked with USAA Real Estate Company, First Industrial Property Trust, State Teachers System of Ohio, Blackrock, Buchanan Street Partners, G.E. Capital, Cigna and Lincoln National Life. McDonald Property Group is a licensed general contractor and real estate broker, and currently manages two million square feet of industrial property through its property management affiliate. McDonald recently completed a speculative industrial park consisting of 3 buildings totally 237,000 SF in Oceanside, San Diego for First Industrial Property Trust, which was fully leased upon completion and is currently underway with another 25-acre industrial development project located in Oceanside at Pacific Coast Business Park with Industrial Property Trust. www.mcdonaldpropertygroup.com