Amazon Opens Another California Fulfillment Center Amid US Hiring Surge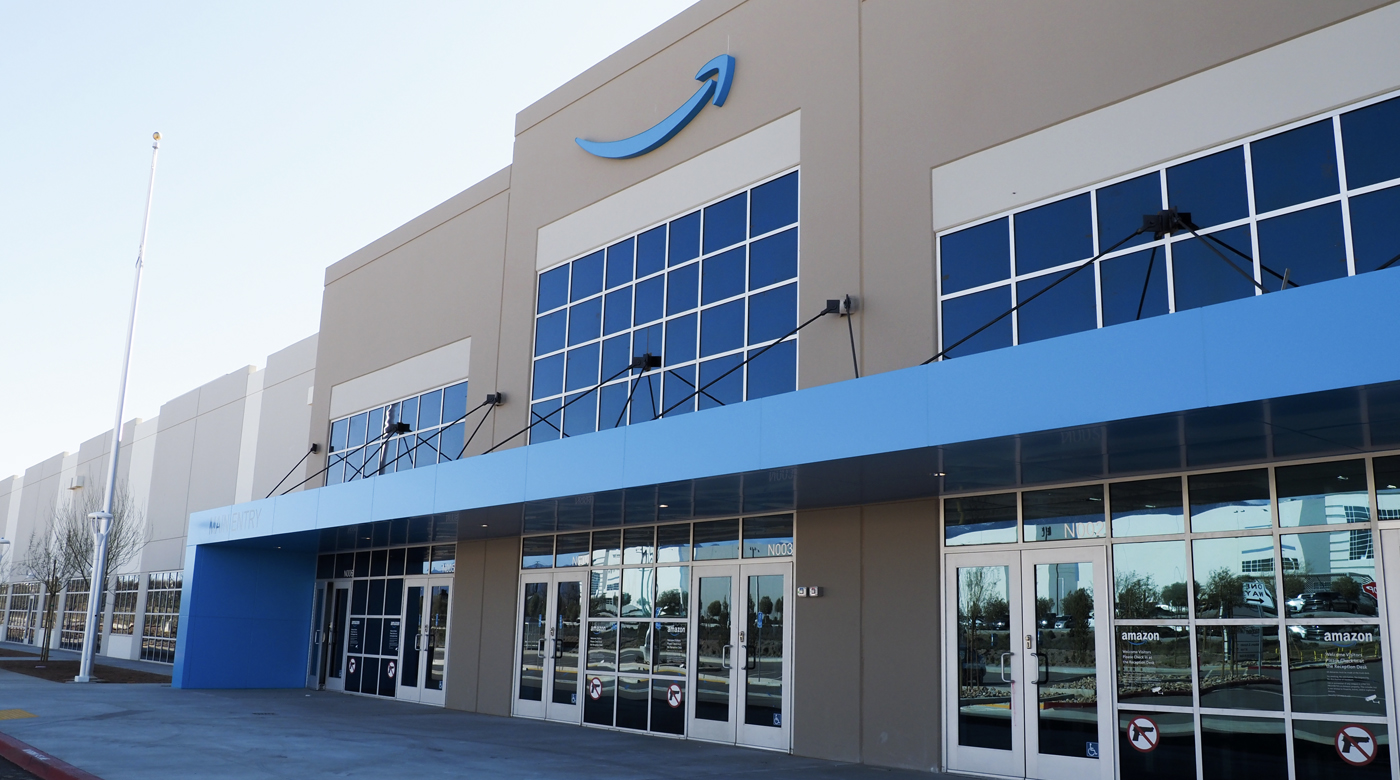 September 20, 2020
News

4

Minute Read
Amazon has opened its 20th fulfillment center in Southern California's Inland Empire, one of the nation's largest shipping and logistics hubs, as the company speeds up hiring, leasing and construction to meet accelerated shipping demand during the coronavirus pandemic.
The warehouse in Beaumont, California, began construction in late 2018 as what was at the time Amazon's 14th distribution center in the Inland Empire, which has become the Seattle-based ecommerce company's largest concentration of distribution facilities outside of greater New York City.
"Eight years ago, Amazon had zero square feet in the Inland Empire. Now they have 17 million or 18 million square feet and still growing," said Dave Burback, senior vice president and managing director at brokerage Kidder Mathews in Ontario, California, who is not involved with the retailer, in an interview with CoStar News.
Amazon and landlord USAA Real Estate did not return requests from CoStar News.
Inland Empire's proximity to the Ports of Los Angeles and Long Beach and a consumer base of more than 20 million people in Southern California alone have helped to make it one of the top locations in the country for logistics firms to expand, according to CoStar. Desire for industrial space in the area have pushed rental rates up roughly 5% in the past 12 months.
Amazon is now listed as a tenant in 20 fulfillment, sortation and delivery station buildings in the Inland Empire, including four in San Bernardino and two each in Riverside, Redlands, Eastvale and Rialto, according to CoStar tenant data. Its portfolio in the area spans roughly 17.6 million square feet, according to CoStar.
Amazon began accelerating construction of logistics and fulfillment centers after making one-day shipping available to Amazon Prime members in June 2019, well before the coronavirus pandemic. According to CoStar data, Amazon has signed at least 135 new leases totaling nearly 55 million square feet of predominantly distribution and fulfillment space around the United States since Jan. 1.
Spikes in demand for online shopping for food, basic household goods and other items have fueled more leasing activity by Amazon and other e-commerce companies since the pandemic forced many stores and other businesses to close and people to stay home in March.
"Annual e-commerce growth that averaged 12% to 15% spiked to between 20% to 25% almost overnight when the pandemic started in March," said Burback.
Amazon's new Inland Empire building, owned by San Antonio, Texas-based USAA Real Estate, covers 44.5 acres and contains four 640,000-square-foot floors totaling 2.56 million square feet, according to CoStar information.
More than 1,000 full time employees work at the facility, Crossroads Logistics Center at 1010 W. Fourth St. near the merging of Interstate 10 and State Route 60, where Amazon continues to hire more workers.
Amazon said on the same day as the opening that it would host a virtual job fair on Sept. 16 to fill 33,000 new corporate and technology jobs aboard around the United States, its largest number of new openings at one time.
With its expanding fulfillment network, Amazon has been able to shift its U.S. growth into overdrive and benefit at the expense of traditional brick-and-mortar retailers when the pandemic started in March, Burback said.
"We're seeing it play out," he said. "There's a bankruptcy in retail every week."
Amazon's plan to build out its own delivery network is beginning to pay dividends as the surge in demand has overwhelmed FedEx and United Parcel Service, forcing the shipping giants to raise rates, Juan Arias, a senior consultant with CoStar Advisory Services in Boston, said in a new assessment of commercial real estate demand six months into the pandemic.
"Amazon is increasing its distribution network by 50% this year, adding 60 million square feet of fulfillment space, a record for this e-commerce giant," Arias said in a video.
The company added 175,000 people to its payroll during spring and early summer, a 33% bump in headcount, and has since added another 35,000 workers and now has a global workforce of 875,000.
In the United States, Amazon has more than 600,000 full- and part-time employees across more than 40 states at two headquarters, 18 tech hubs, more than 150 fulfillment, sortation and delivery stations, and more than two dozen Amazon Go, 4 Star and Amazon Books retail stores, the company said in a release.
The company spent $15.4 billion on property and equipment in the first quarter. Despite the investment, Amazon executives said in late July the company was running out of space and would have to increase its footprint by at least half to keep up with pandemic-fueled shipping demand.